Upcoming Resolutions
Check out the Resolutions sections of my website to see all of the Resolutions I've brought at City Council since I was elected. I'm at 96 Resolutions so far. I've got another dozen planned for this fall session. You can keep track of them on my website.
Ward Boundary Changes Finalized
I am happy to have played a role in bringing about change to the Sault's governance structure. Last year, I drafted and moved a motion to study how many Councillor's the Sault needs. That committee studied the issue and recommended the Sault move to a 10-Councillors in 5-wards structure, starting in 2018. At the August 21, 2018 Council meeting, every City Councillor except Lou Turco supported the new ward boundaries and Council structure. I am glad to see that, after 50 years with 12 Councillors, change will come to Sault City Council in 2018.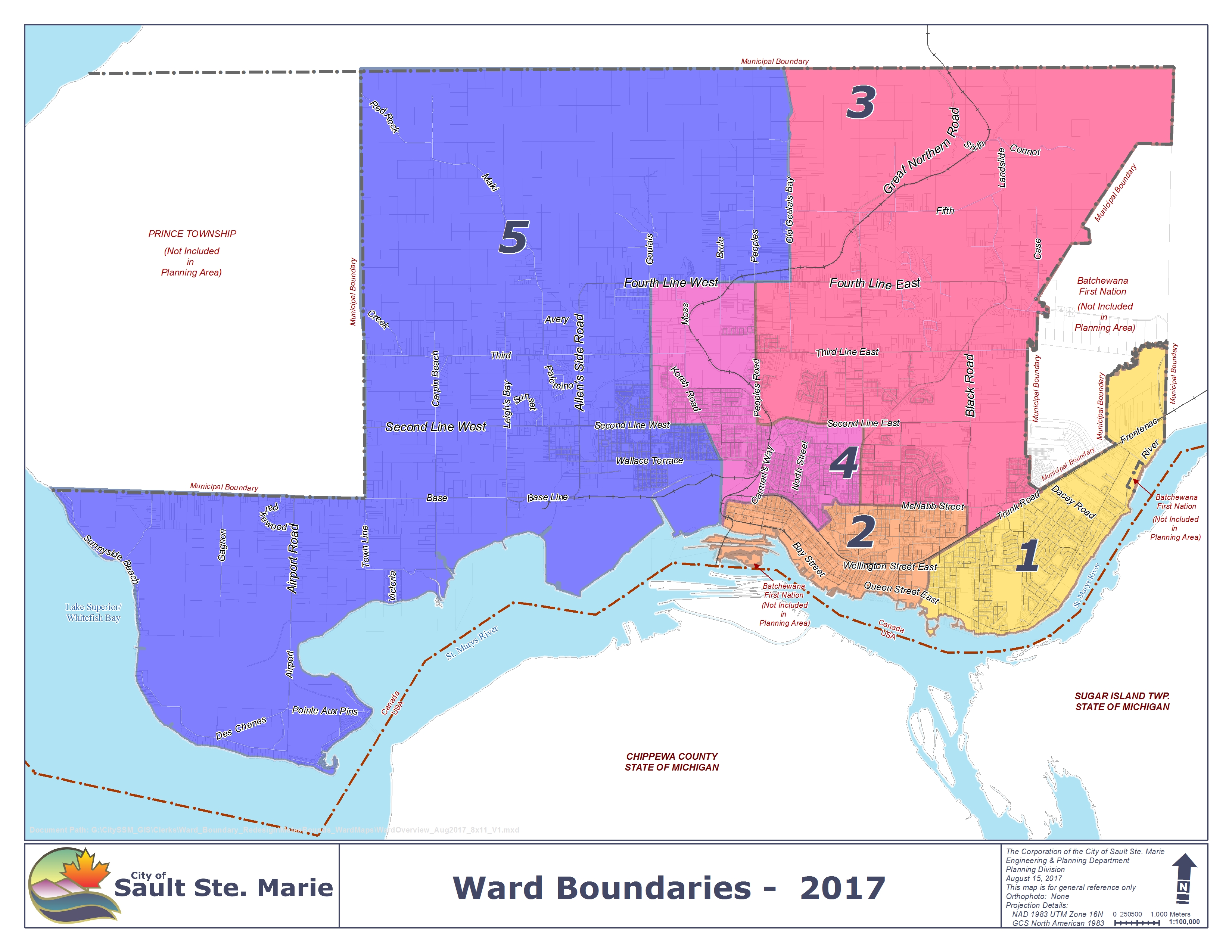 The Agenda with Steve Paikin
It was great fun to join Steve Paikin on TVO's 'The Agenda' for a segment on Sir William H. Hearst. You can visit The Agenda Website to learn about the Former Ontario Premier and Sault Ste. Marie MPP, Sir William H. Hearst.