Steve Paikin Coming To The Sault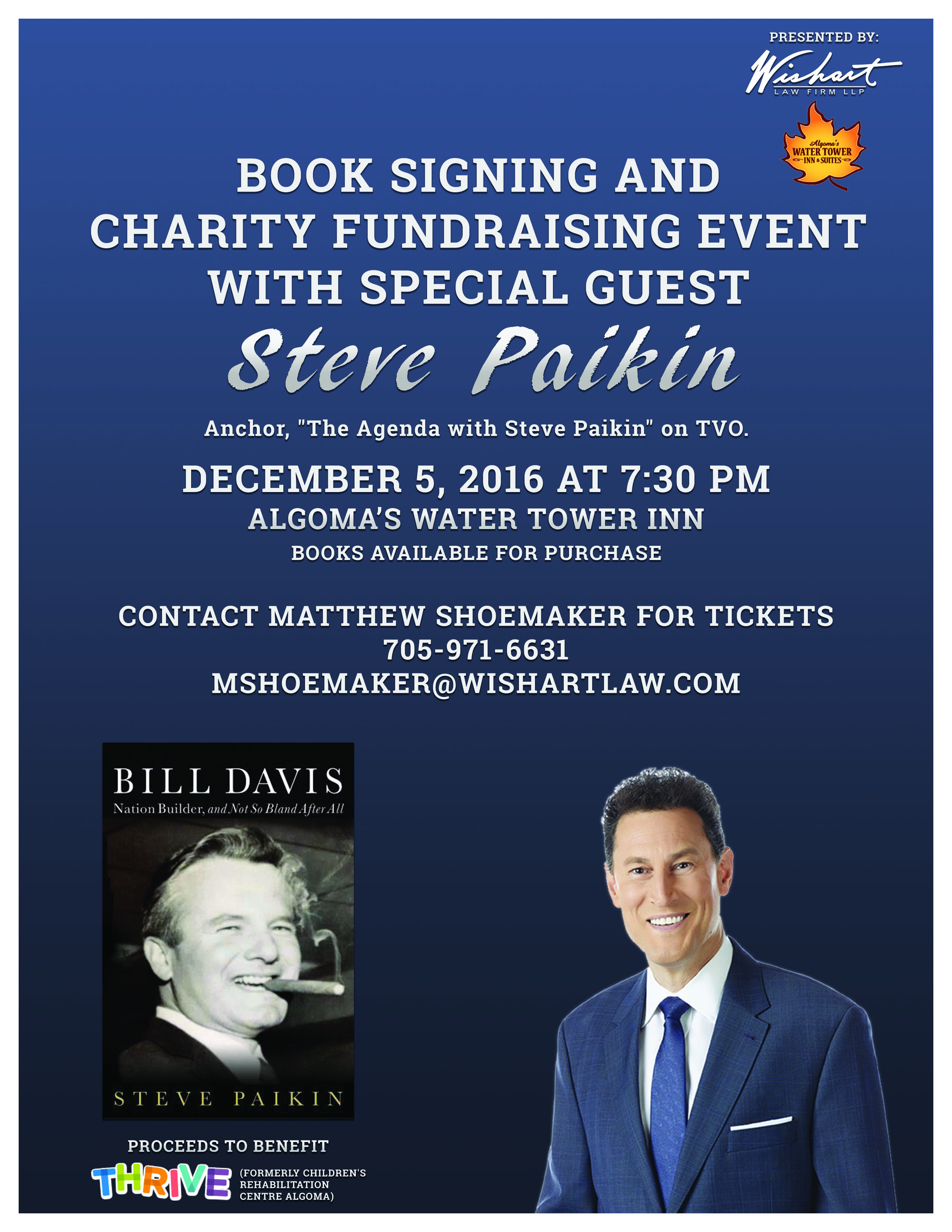 Council Review
We're looking for your opinion on what the right number of Councillors is for Sault Ste. Marie. Complete the Council Review Survey here. Hear what I had to say to CTV about the Council Review Committee below.
The Agenda with Steve Paikin
I was honoured to join Steve Paikin on TVO's 'The Agenda' for a segment on Sir William H. Hearst. You can visit The Agenda Website to learn about the Former Ontario Premier and Sault Ste. Marie MPP, Sir William H. Hearst.
Development Fees Quashed By Council
At the September 26, 2016 City Council Meeting, I voted against a request for more funding to implement Development Fees. The proposal to have Development Fees in Sault Ste. Marie is now dead. This is a big victory for business and residents looking to build in Sault Ste. Marie.
More News
You can find my expenses posted under the Council Business tab of the navigation menu. Additionally, you can see my voting record under the "Voting Record" tab. You can also reach me concerning City-wide or ward issues, or provide me feedback, through the "Contact" tab. I will continue to provide updates on ward and City-wide issues through my e-mail list, this website, as well as on Twitter and Facebook.